Kevin Varnadore - President
Kevin has been with Peerson Audio since 2001, and absolutely loves everything about working with audio, visual and lighting systems. His vast experience as a Front Of House engineer and many certifications in the Audio and Visual industry make Kevin the perfect person to be at the helm of Peerson Audio. When he's not helping install cutting-edge technology, Kevin loves to spend time with his family outdoors in the RV, boating, tinkering with trucks, and driving his ATVs and tractor.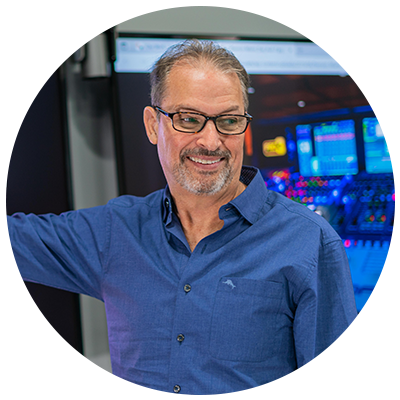 Doug Lettsome - Vice President
With over 40 years experience in Pro-Audio and Video, Doug brings a wealth of knowledge and success to Peerson Audio. He got his start in the technical arts as a tech director and never looked back. His passion is helping clients realize their space's fullest potential, sonically and visually. When he is not working, Doug loves to spend time outdoors with his family and fishing.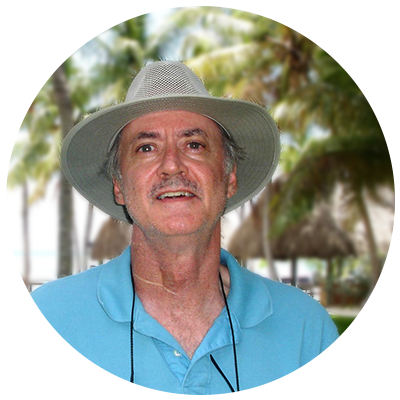 Clint Smith - Business Development
Clint first started working with Peerson Audio in 1975, and has been involved in the Audio Visual and Lighting industry ever since. He currently leads our Project Development and utilizes his over 40 years experience in sales, design, installation and project management.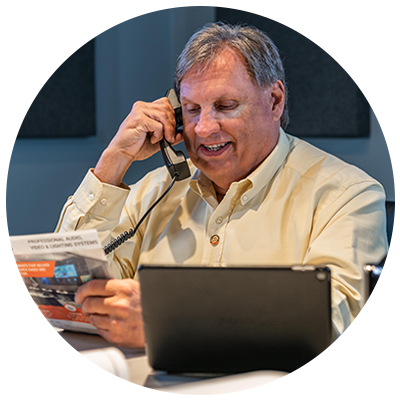 Steele Cooper - Project Manager
Steele started working for Peerson in 1994, and he has used his experience as an electronic repair technician for the past 25 years to help make Peerson Audio one of the premier audio, visual and lighting companies in the southeast. Steele is very involved in sales, customer support and system design. He works directly with clients to create the optimal solution to meet the needs of their specific situations. Steele loves the fact that every project is different and always presents challenging and interesting work. When he's not hard at work, Steele enjoys playing guitar and repairing vintage electronic equipment.
Josh Delasant

- Project Manager

Joshua came to Peerson Audio in May of 2018 as an installer and eventually became a project manager. Joshua has his hands in many aspects of each project from designing and drafting proposals, to site visits and creative solutions for specific needs. Joshua loves working with everyone at Peerson Audio and enjoys the ability to continually learn and grow in the industry. When he is not working, Joshua runs a mobile production company where he is a DJ for private parties, weddings, and corporate events.
Joye DiGiacomo - Finance
Joye lives up to her name and truly brings joy to the offices at Peerson Audio. Since October 2018, she has become the backbone to our daily organizational operations and the reason everyone is always smiling around the office. Her title may be Finance, but she does so much more! Joye brings her vast experience in human resources, accounting, administration and management to her job, and she loves every aspect of working at Peerson Audio. When she's not working, you can find Joye spending time with her family, playing and training her rescue dog, and cheering on the Miami Heat!
Stephen Elkin - Quality Assurance & Client Services Manager
With close to twenty years in the audiovisual industry, Steve has been involved in nearly every facet. As an AV professional Steve has worked directly with touring acts, US presidents, and top-level executives to ensure flawless event productions, service, and project execution. As Peerson's Client Service & Quality Assurance manager Steve takes pride in his ability to resolve service-related issues. In his spare time, he enjoys producing music, fishing, and spending time with his family.
John Becker - Purchasing, Shipping & Receiving
John makes sure Peerson Audio is well-equipped and ready for every project we go out on. He handles purchase orders, assigns materials to jobs, and organizes the warehouse so our installers and technicians can do their jobs with efficiency.